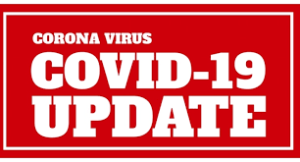 At The Kilburn Mill at Clark's Cove, we are committed to the well-being of all our tenants, employees, patrons, performers, and guests.
In light of recent public health concerns regarding the Corona Virus, we are taking all practicable steps to ensure everyone's health and safety while visiting Kilburn. We have increased the frequency of thorough cleaning in our facility, and have reviewed policies and procedures with employees in regards to hygiene, hand-washing, and are mandating that any staff exhibiting symptoms remain home and seek appropriate care.
Of course, in addition to the above, we are urging our tenants and customers to abide by all Centers for Disease Control, State and local government, and Board of Health guidelines.
The Kilburn Mill remains open to our tenants and their guests for daily business purposes. Tenants should conduct their business as they deem prudent in light of the governmental instructions day-to-day.
It is our desire that as soon as possible, the Kilburn Event Center shall resume presenting quality larger events, meetings, and entertainment that lift the human spirit and provides a strong sense of community in a time when we need it most. We shall do this, of course, according to any and all governmental and board of health mandated procedures and guidelines.
In light of the fluid nature of current events and policy directives from our government and health leaders, we direct you to our Events Center page for the most current information on scheduled events, as some may be delayed, rescheduled, or canceled. We regret any inconvenience as to these matters which are beyond our control.
If you have any questions concerning a particular event or performance, you can also call our office at 508.990.3500.
In the event a change in daily operations is warranted, we shall endeavor to notify you as soon as practicable. We look forward to welcoming you to Kilburn Mill soon.
Thank you for your understanding and cooperation at this challenging time.
The Kilburn Mill Ownership and staff