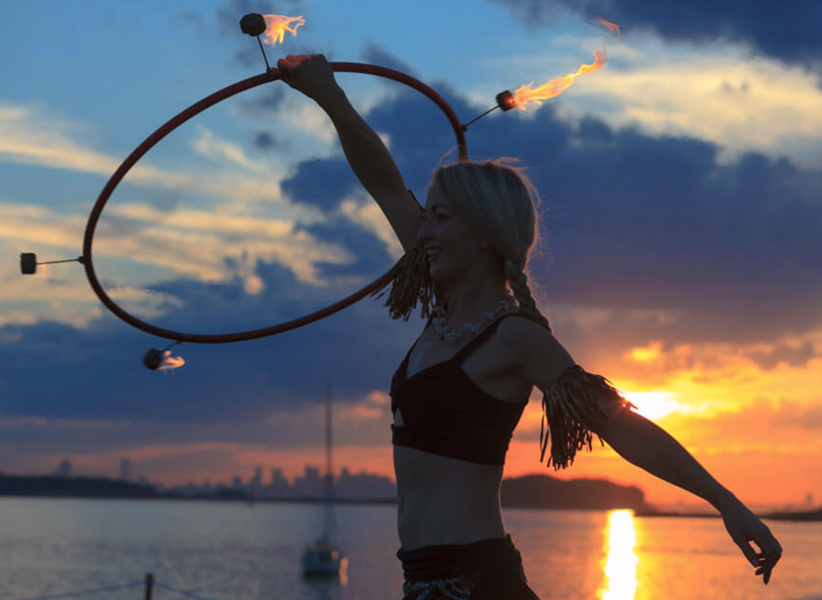 Meetings, Celebrations, Corporate Events, Trade Shows, Fundraisers, Proms...
Kilburn Mill is the Region's most versatile event space.
With over 20,000 square feet of open floor plan event space, rooms ranging from intimate to spacious indoor and outdoor space, catering, décor and audio visual rentals, ample free parking and more, Kilburn Mill can accommodate your event in unique style to fit any budget. Let our professional event planners help you create your next meeting, party gala, prom…
41.2032° N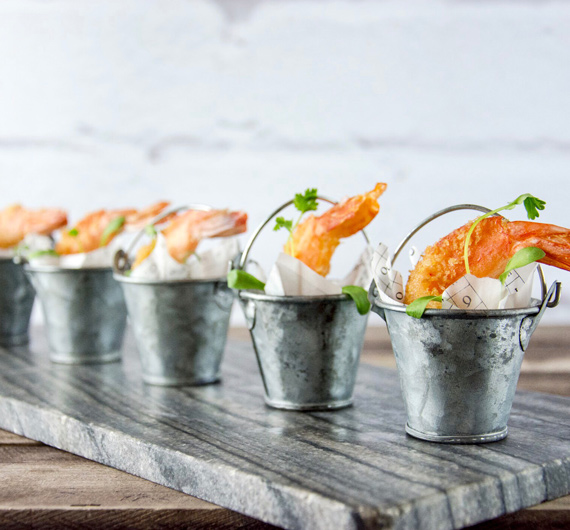 SOCIAL AND FAMILY CELEBRATIONS
Birthday Parties
Sweet Sixteens
Anniversaries
Baptisms
Bar/Bat Mitzvahs
Graduation Parties
Memorials
Bridal and Baby Showers
Holiday Celebrations
Proms
Sports & Awards Banquets
Graduations
Any school or Church Event
Fundraisers
Galas
Festivals

25 guests to 600 – Food and Beverage Service for all budgets.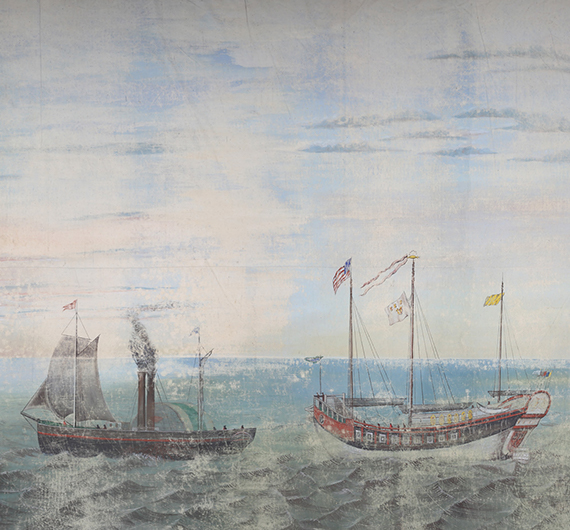 CORPORATE AND BUSINESS MEETINGS AND EVENTS
Meetings
Training Seminars
Retirement Celebrations
Client Appreciation Dinners
Employee Appreciation Dinners
Trade Shows
Conferences
Team Building Events
Breakfasts
Lunches
Cocktail Parties
Dinners
Flexible Space
Catering and Beverage Service
Rental and Visual Audio Services
Ample Free Parking
Family Health Fair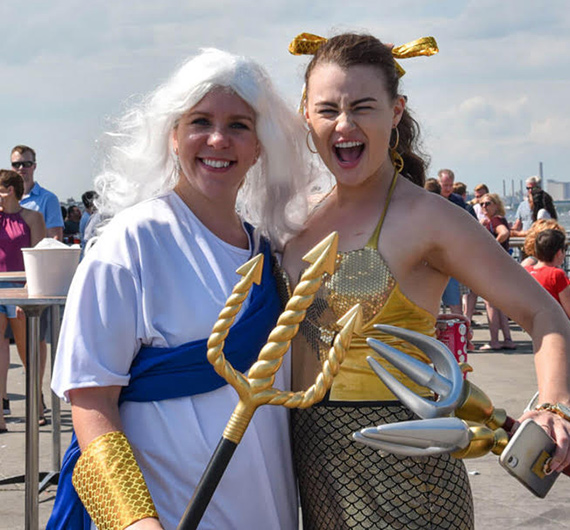 Family Health Fair
New Bedford Fishing Community Celebration & Health Fair
In celebration of our local fishermen and all that they do for our community, the Fishing Partnership Support Services hosted an event at our Mill. We helped plan activities to promote programs for healthy living, pediatric nutrition, mindfulness, and more. This family-focused event had activities for children like coloring, photo booths, and dancing and a full buffet for all.
Mindfulness Summit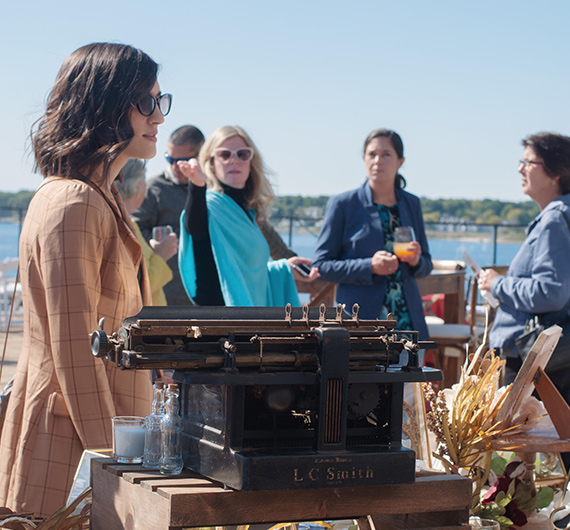 Mindfulness Summit
Mindfulness Summit at the Mill
We hosted a one-day "Elevate: An Exploration of Mindfulness" summit to educate, encourage, and empower our community to harness their innate capacity for happiness and health. With approximately 500 participants at our Event Center, we hosted key-note speakers and breakout exercises.
CORPORATE AND BUSINESS MEETINGS AND EVENTS
41.2032° N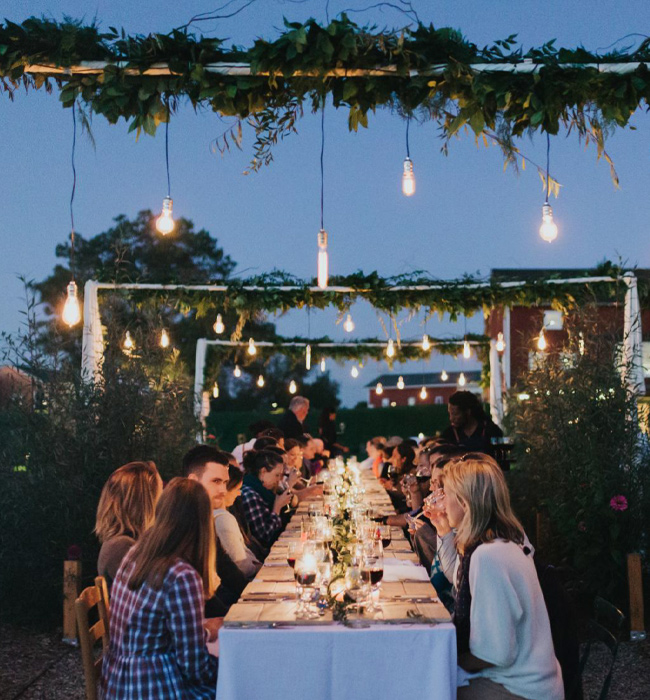 We've Got You Covered
Consultation with your coordinator
Event package selection guidance
Planning schedule creation
Preferred vendor referrals
Menu selection & tasting
Bespoke seating set-ups
Customized food, drinks, and décor
Floor planning support tools
Onsite event coordination
Support whenever you need it
Fitness & Wellness
A&M Dance
Apex Fitness
Cross Fit New Bedford / ERGFIT
Get Fit with Marrianne
Hiit & Fit Personal Training & Wellness
Relax Massage
Solshine Yoga
SouthCoast Storm II
Spiritual Destiny
Artisans
S2-74   Alma Cummings
S2-45   Audrey Rae Brow
SO-2   Beth & Larry Kirk
S2-105   Bette Carney
S2-53   Luis Villanueva
S1-43 Chago Luna
S2-60 Crystal Brinson
S1-34/41 Fred & Kathleen Gregory
S2-21 Hector Rosario
S2-40 Jacqueline Schuster
S2-15   Jacquelynn Pullo & Margaret Beese
S2-7   Jared Sears
S2-89 Joana Carreiro
S2-24   John Jameson
S2-49   Joshua Bjornson
S2-87   Judith Klein Art Gallery
S1-56 Justin Monteiro
S2-34  Karen C. Zukas
S2-71   Kat Kanutsen
S1-37B Lance Lopez
S2-61 Lucinia Riberio
S2-36   Lydia Broderick
S2-91   Mark Carvalho
S1-37A Megan Therese
Megan Thomas
S2-70   Nilsa Garcia-Rey
S2-46   Noah Barrett
S1-33 Paul Cordeiro
S1-35B   Peter Wilde
Phylis Adams
S1-33   Real World Art & Literature
Samantha Hope
S2-64 Sarah Hale Folger
S2-39A   Sarah K. Furtado
S2-115   Sheila Oliveira
Syllina Ramalho
Tajch Shapiro
Tamalin Baumgarten
S2-106 Victor DaSilva
S2-43 Violet Foulk
Retail & Manufacturing
Almeida Granite & Marble
Bath Glass Shower Doors
Constantly Varied Gear
Fierce & Sophisticated Boutique
Flip This Doll House
Gates of Hope, Inc
New Bedford Antiques
Nutex
Simply Sierra Jewelry Studio/Gallery
U.S. Marine Products LLC
Services
Balloon Tastic Events
Bass Reddy Rooter
Blush Beauty Bar
BRW Property Services
Crystal Brinson Horticulture
Dough Company
Fred & Kathleen Gregory
J-Mac Studio
Justin Monteiro Pod Cast
KJ Design
Lance Lopez
Lionel's Nets
Mademoiselle Couture
Megan Therese Photography
Sarah Elizabeth Artistry
Shawn Toolin
Shimala Guitars
Stewart Transportation Lines
The Collective NB
Torrow Studios LLC
TUS Technologies