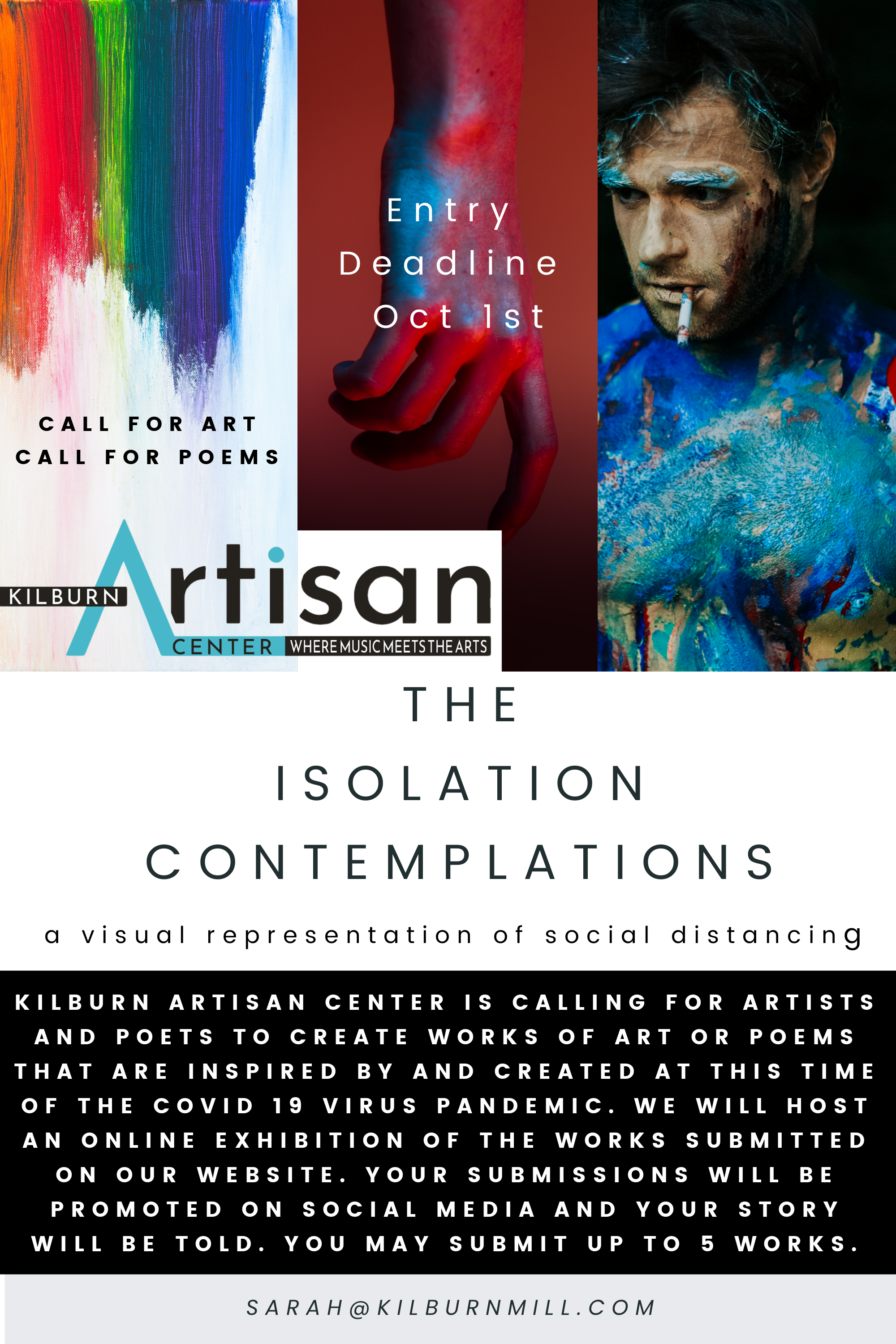 ENTER THE ISOLATION CONTEMPLATION
EXHIBIT BELOW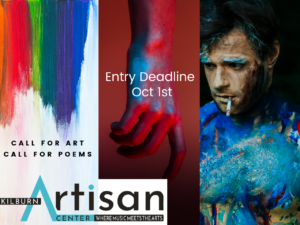 The Kilburn Art Gallery is calling for artists and poets to create works of art or poems that are inspired by and created at this time of the COVID 19 Virus Pandemic. We will host an online exhibition of the works submitted and accepted on our website. Your submissions will be promoted on social media and your story told. A variety of interpretations can be submitted (representative, abstract, conceptional). All visual art mediums are acceptable (painting, photography, drawing, sculpture, digital, prints, fiber art, collage or installation art) except sound and video art.  Poems of all types are welcome- free verse, blank verse, or traditional verse. The deadline to apply to this art exhibit is October 1, 2020 
The following terms and conditions apply. Please carefully read our rules and procedures before applying.   
– All artists from around the world are welcome to enter 
– Artists must be 18 or older 
-People of all ages and beliefs should be able to view the exhibit therefore our community standard will be applied which is art should not contain overtly religious, political or sexual content and we have the right to refuse content on those grounds. 
– Entry fees are non-refundable 
– 5 images/poems may be submitted  
Click Here To View Exhibitor Prospectus