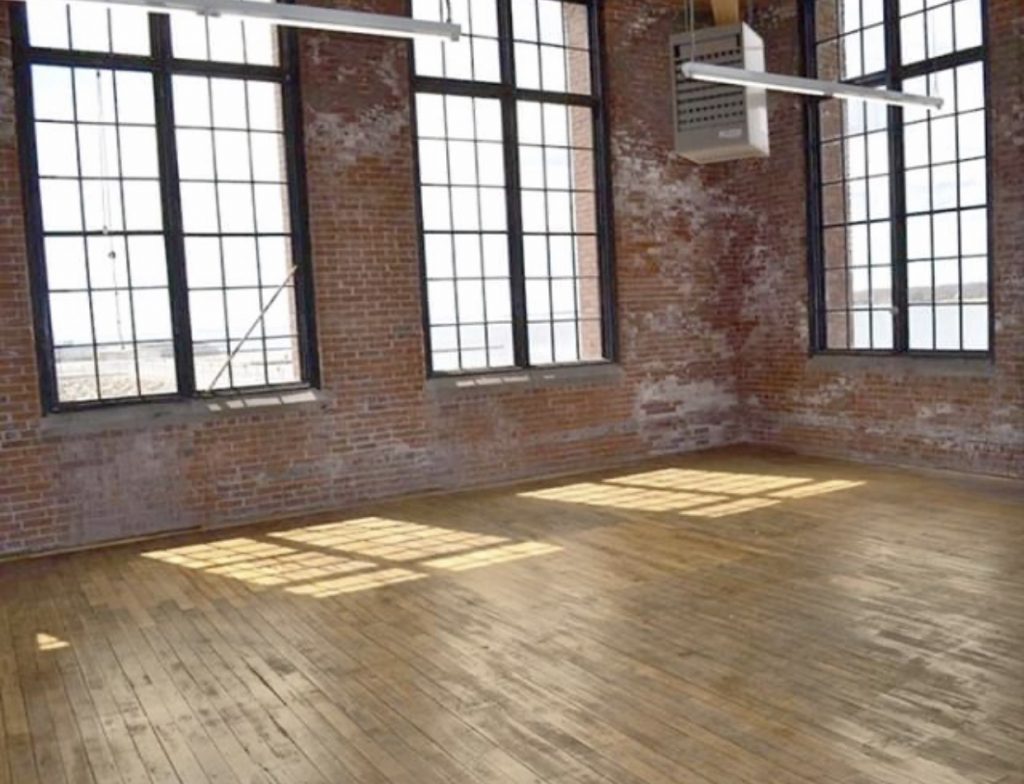 Kilburn Mill at Clark's Cove offers a variety of mixed-use space for all of your commercial real estate needs. Boasting multiple designated areas for a variety of business professions, you'll be part of a community of like-minded business owners creating a culture of inclusion with spaces starting at just $299/mo!
With the option to build to suit, YOU are in control of your square footage and layout.
Don't need a build out? We offer a variety of finished spaces that are turn key. Our Mill is also equipped with loading docks and freight elevators to accommodate any heavy lifting your business may require.
CONVENIENT LOCATION
We are conveniently located at the end of Rt. 18 in New Bedford's beautiful south end, with our butting neighbor being Clark's Cove. Enjoy sweeping views of the water in a custom suite while expanding your business with us. Space now available!
COMMUNITY ORIENTED
With an array of designated business areas, you'll be creating a culture of community when you rent with us. Business areas include the following:
– Lite Manufacturing • Equipped with several loading docks and a working freight elevator, we're able to handle all of the heavy lifting your business requires.
– Retail • Our top of the line retail center offers space for you to connect with other small business owners, share ideas, and help each other grow.
– Office • In our newly anointed small business center, you'll feel right at home as we offer state-of-the-art office supplies and a shared conference room. Office space begins at $299/mo.
– Artisan • Located in the North wing of the Kilburn Mill, the Kilburn Artisan Center is a growing community of artists that plans to build a strong, thriving community that not only enhances the Mill but New Bedford as well.
– Studio • Whether you are a photographer, printing & advertising service, or require a studio for any other business venture, rest assured that we will provide you with an environment to help bring out your creative side.
– Fitness/Wellness • We house multiple fitness and wellness studios here at the Mill
– Warehouse/Storage • With over 500,000 sq. ft. of usable space, we are able to accommodate any storage needs you may have. From large pieces to your most delicate, you can count on us to store your belongings in a safe, secure, and climate controlled space.
Interested in a Tour?
Contact us today to schedule a tour. Call Peter Andrade at (508) 287-2545 or via email peter@kilburnmill.com.