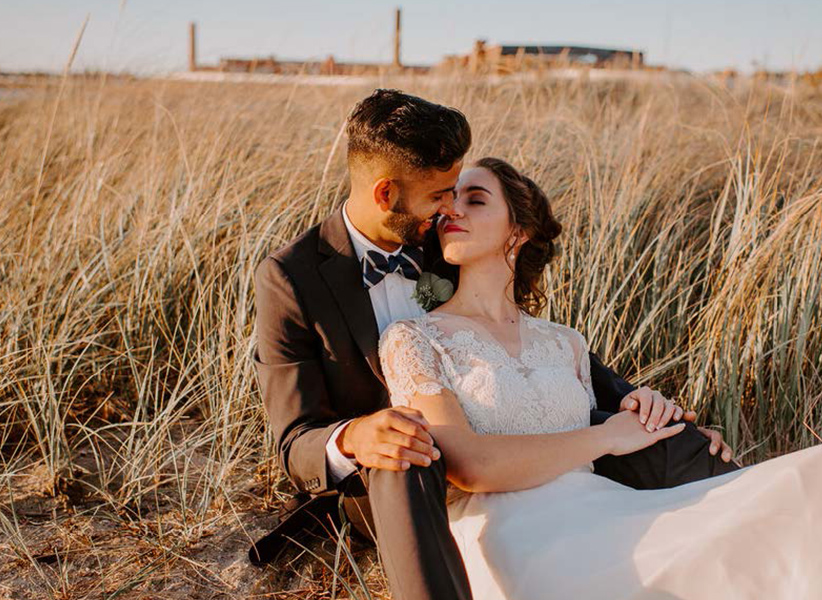 Beautiful Day
Kilburn Mill is the ideal venue for the industrial chic, vintage wedding of your dreams. Whether you're planning a lively summer soiree, an intimate gathering on the ocean view roof deck or something in between, our seasoned planning experts will help you design a guest-friendly celebration that captures the natural coastal beauty and your unique style. We invite you to take a look around our site and check out our mill; we're sure you won't be disappointed. Then, reach out to us to schedule a time to see our beautiful mill for yourself.
Photo by Abbey Tanner Photo
41.2032° N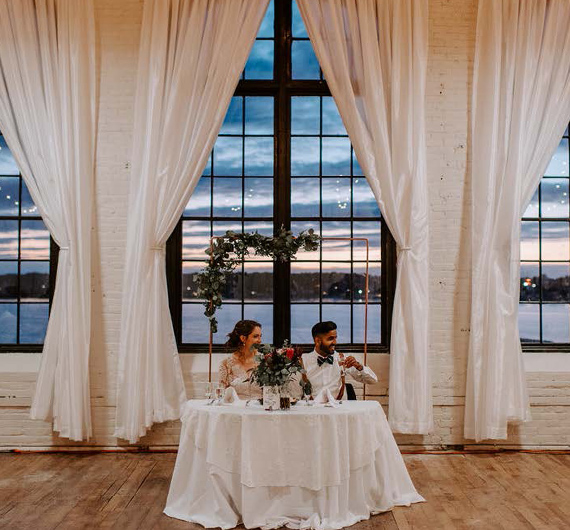 Your Perfect Day
Imagine marrying your best friend during a sunset ceremony before celebrating your most-treasured moments with your loved ones. Our team is passionate and dedicated to making the day you envisioned come to life. With an in-house wedding planner to assist you, we offer a secured and preferred catering list and reliable decor vendors to accommodate any preference and budget. At Kilburn Mill, nothing is more gratifying than seeing our client's vision become a reality.
Photo by Abbey Tanner Photo
Schedule a tour
41.2032° N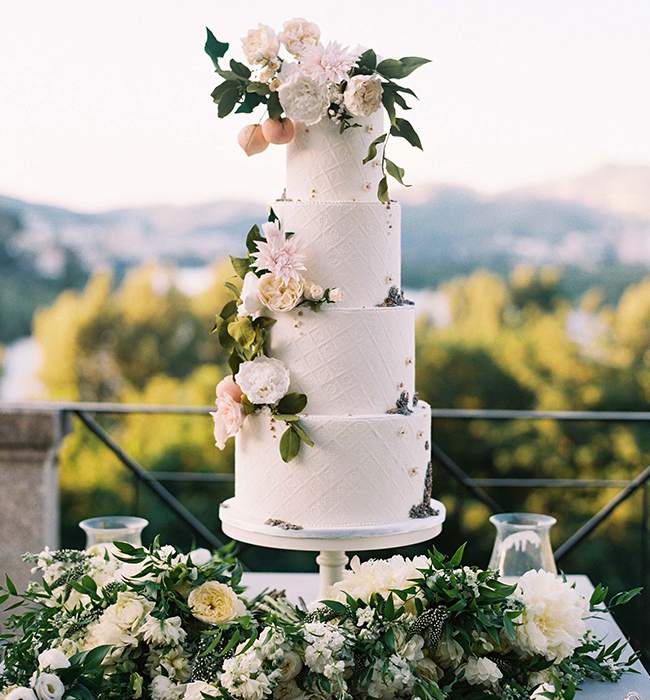 By Your Side
Consultation with your coordinator
Wedding package selection guidance
Planning schedule creation
Preferred vendor referrals
Menu selection & tasting
Tablescape design consultation
Customized food, drinks, and décor
Floor planning support tools
Onsite wedding day coordination
Personal attendant for the couple
Support whenever you need it
Fitness & Wellness
A&M Dance
Apex Fitness
Cross Fit New Bedford / ERGFIT
Get Fit with Marrianne
Hiit & Fit Personal Training & Wellness
Relax Massage
Solshine Yoga
SouthCoast Storm II
Spiritual Destiny
Artisans
Alma Cummings
Audrey Rae Brow
Beth & Larry Kirk
Bette Carney
Cola Cola Gallery
Jacqueline Schuster
Jared Sears
John Jameson
Joshua Bjornson
Judith Klein Art Gallery
Karen C. Zukas
Kat Kanutsen
Lydia Broderick
Mark Carvalho
Megan Thomas
Nilsa Garcia-Rey
Noah Barrett
Phylis Adams
Real World Art & Literature
Samantha Hope
Sarah K. Furtado
Sheila Oliveira
Syllina Ramalho
Tajch Shapiro
Victor DaSilva
Violet Foulk
Retail & Manufacturing
Almeida Granite & Marble
Bath Glass Shower Doors
Constantly Varied Gear
Fierce & Sophisticated Boutique
Flip This Doll House
Gates of Hope, Inc
New Bedford Antiques
Nutex
Simply Sierra Jewelry Studio/Gallery
U.S. Marine Products LLC
Services
Balloon Tastic Events
Bass Reddy Rooter
Blush Beauty Bar
BRW Property Services
Crystal Brinson Horticulture
Dough Company
Fred & Kathleen Gregory
J-Mac Studio
Justin Monteiro Pod Cast
KJ Design
Lance Lopez
Lionel's Nets
Mademoiselle Couture
Megan Therese Photography
Sarah Elizabeth Artistry
Shawn Toolin
Shimala Guitars
Stewart Transportation Lines
The Collective NB
Torrow Studios LLC
TUS Technologies
READY TO PLAN YOUR DREAM WEDDING?